Coming to Lam Rim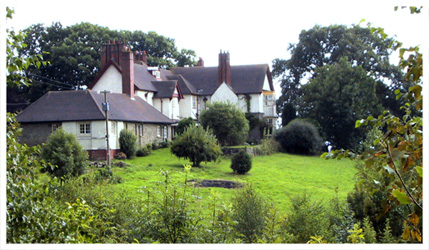 Firstly, we welcome you to Lam Rim Buddhist Centre. Some of you have been here before, some of you are here for the first time, some have never ever been to a Buddhist Retreat Centre.
You may find that as you relax and let go a bit, you are actually quite tired. Often our business keeps us going while exhaustion accumulates at a deeper level, so it is important to rest when you need to.
When the residents are not using the Shrine Room, you are welcome to use it if you want to meditate or just sit there quietly. They meet for puja, an important part of Tibetan Buddhist practice, for an hour in the morning and evening, chanting from Tibetan texts and meditating – you are welcome to join them. These are times for quietness and if you do not attend the pujas, it would be appreciated if you could remain as quiet as possible.
Gather in the kitchen to find a task such as chopping vegetables or a job that needs doing in the garden, for example. When we are helping for just one hour a day, it's amazing how much we can actually get done which is always very rewarding to witness. We also need volunteers to help clear and wash up after meals and reset the tables for the next meal… put your name on the list outside the kitchen.
There is a path that runs around the edge of the Lam Rim grounds, called the OM MANI PADME HUNG path. Walk around it clockwise (i.e. the house on the right). Om Mani Padme Hung is the mantra used by Tibetan Buddhists as a means of turning the mind towards the cultivation of compassion and to express the path towards enlightenment.
We strongly embrace the concept of conservation and ecological awareness. We would like to encourage you to be mindful with regard to anything consumable, such as electricity and water which is metered. Turn off your mobile phone and refrain from using your phone in-house and in the grounds, where others may find it disturbing.In order to comply with our insurance policy, we ask you to ensure that no candles or incense is burnt in the bedrooms and no sleeping on the floor.
We enjoy central heating, log fires, and partial double glazing you keep in the warmth as the countryside can be considerably cooler than living in the city.
If you have any problems or things you want to discuss during your stay, do speak to the course leader or one of the residents.
Enjoy the peace and tranquillity.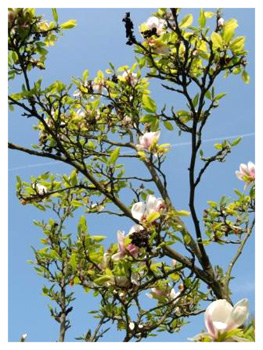 PRACTICALITIES
Lam Rim Buddhist Centre is a smoking free zone. If you wish to smoke please do so outside the grounds.
Helping Period:
Being a small community, we would like to ask you to help us with work around the Centre, and request that all courses devote 1 hour a day as a Helping Period. By helping for just one hour a day, it is amazing how much we can actually get done.
Items to bring with you:-
BEDDING - We now have single beds with bed linen and Duvets provided no need to bring Sleeping bag.
Hot water bottle
Towels, soap, toothbrush and toothpaste etc.
CLOTHING Slippers (for indoors)
Warm clothing – we are in the country
Wellington Boots
If you are on a meditation Course, we suggest loose clothing.
FOOD Vegetarian food (and vegan on request) is served at this Centre. If you are on a special diet please bring your specialities with you, also let us know in advance.
All meals at Lam Rim Buddhist Centre are Vegetarian and cooked on the premises. Many of the foodstuffs come from our organic garden when available. The food is offered on a counter for you to help yourself, being mindful that others are following you. You are welcome to come back for 'seconds' when everyone has had their meal. We are appreciative for your co-operation of being on time for meals.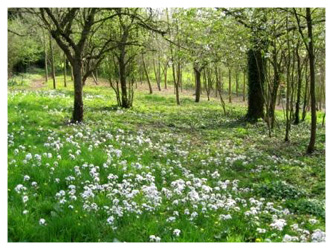 Schedule
Arrival on Fridays – any time after 4.30pm
Departure on Sunday – after lunch.
8.00 – 8.30 Breakfast
1.00 - 2.00 Lunch
6.00 - 7.00 Supper On arrival of Friday – Supper is at 7pm – 8pm because of late arrivals.
Tea and coffee breaks are provided within the tutor's programme of activities.
There is a list above the counter requesting your name to help with washing/drying up and laying the table for the next meal.
We also request your help in The Helping Hour or Karma Yoga – this is also incorporated within the Tutor's programme.
There is a period of noble silence from after 10.00pm until early morning to help ensure we all get enough resting time and to respect the atmosphere of this house. Also getting up in silence helps to put us in touch with how we are feeling and what is going on around us and prepares us for the early morning sitting meditation. During the silent time if there is something of a practical nature that you need to say to someone, that's OK.
For details on Accommodation please click here

For details on How to find us please click here
Data Protection Act
The mailing list used by Lam Rim Buddhist Centre is maintained on computer. Your details will not be passed on to any third parties. If you object to your record being kept on our computer file, please write to us and we will remove it.