Welcome to Lam Rim Buddhist Centre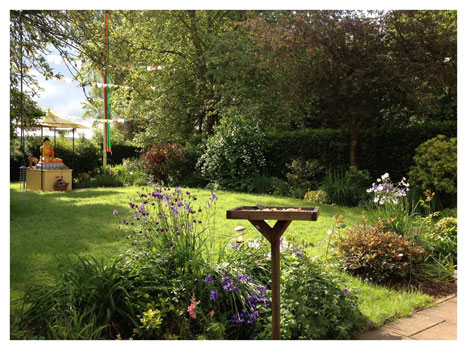 Lam Rim Buddhist Centre is a registered charity no 326675 and is the founding centre for all of the
group of Lam Rim Buddhist Centres
We are a retreat and course centre located in the beautiful countryside on the Welsh/English borders in Monmouthshire.
We embrace Buddhist principles and values, while providing quality facilities, enabling people to experience more fulfilling ways of living within a peaceful and harmonious environment. Lam Rim Buddhist Centre is open to anybody who is interested in visiting.
Notice
On Saturday 26th August 2017 at Lam Rim Buddhist Centre, Penrhos, Raglan, our Spiritual Director, the Venerable Geshe Damcho Yonten gently passed away at 6.50pm at the age of 87 after a short illness. His funeral took place on Friday 15th September at 12.30pm at The Forest of Dean Crematorium.
We are dedicated to continuing the centre in accordance with Ven Geshe Damcho Yonten's wishes, the wishes of our patron, HE Ganden Trisur Rizong Sras Rinpoche, and the wishes and guidance of our ever-kind teacher, His Holiness, 14th Dalai Lama.
Contact Details
Lam Rim Buddhist Centre
Pentwyn Manor
Penrhos, Raglan
Usk, Monmouthshire
NP15 2LE
wales@lamrim.org.uk
Tel: 44(0)1600 780383
Registered Charity No. 326675
Please support us!
Donate with PayPal here
Donate with CAF Online