Bring your Religious Education to life with a visit to the centre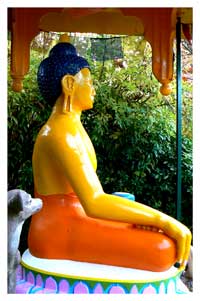 Lam Rim Buddhist Centre provides an excellent educational visit for pupils, students and teachers.
Sessions can range from 1½ hours, a full morning or afternoon, or even a whole day.
Key Stage 2 pupils studying aspects of Buddhism such as care for the environment, worship/meditation or belonging to a community, can experience at first hand a true Buddhist environment and meet the Centre's residents.
Key Stage 3 pupils studying Buddhism as a focussed religion will benefit from the opportunity to come face to face with the centre and its community and gain an insight into what it means to be a practising Buddhist.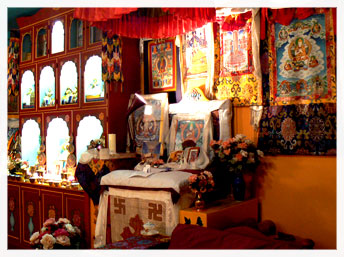 Students studying GCSE or A Level will gain a deeper insight into the Buddhist way of life and have opportunity to ask searching questions to develop their understanding of this aspect of their study.
Teacher Trainees and Practising Teachers will gain an invaluable insight that they can take back to the classroom and share with their pupils.
Whatever the age group or stage of study, you will be sure of a warm welcome and an educational experience that can never be matched in the classroom.