Schedule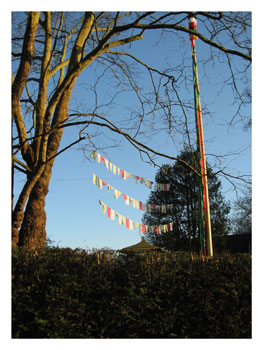 Ven Geshe Damcho-la's Regular Teaching schedule:
Sunday Lam Rim Teachings
Text: Liberation in the Palm of your Hand – Pabongka Rinpoche 3.30pm – 4.30pm followed by a review class for discussion.
March 6 13 20
April 3 10 17
May 15
June 5 12 19 26
July 3 10
Tuesday morning Teachings
(1st & 3rd Tues in month) Shantideva –A Guide to the Bodhisattva Way of Life will start on 20th May 11 – 12 noon.
March 1 15
April 5 19
May 3
June 7 21
July 5
(suggested donation £5 - includes teas and refreshments for the above)
DAILY SILENT SITTING MEDITATION, Free of Charge
9.00am – 9.30am & 4.30pm – 5.00pm
Master Class with Ven Geshe Damcho-la 21 Nov 10.00 - 4.30
Text Nagarjuna's Precious Garland.
Cost £40 (Including Lunch and Refreshments.)
Click for time-table (26k)
.
Friday October 9th – Sunday October 11th SILENT RETREAT with Ven Geshe Damcho-la
MIND TRANSFORMATION
Train in the Five Powers – Liberation in the Palm of your Hand (p612-613)
Geshe-la has recommended that throughout the day, regardless of what activity you are engaged in, you continue to remain in a quiet state of meditation, keeping your mind continually focused, moment to moment, highlighting the need for silence.
Total Cost £130pp Full Board 4bedded room + £25 Single room supplement + Offering Donation.
December 5th (Sat) 3pm- 5.30pm Lama Tsong Khapa Day
Join us for Celebration puja
Free of Charge.
Donations gratefully received.