Volunteers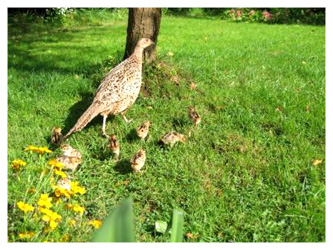 Many volunteers offer their skills to help at Lam Rim Buddhist Centre.
There are the numerous day to day tasks, helping with the gardens, office, shop and Centre, as well as the more ambitious projects.
Over the years many volunteers have offered.........
1991 - The rebuilding of part of our dry stone wall;
1992 - The building of a fire place, table and seat for Fire puja for Geshela and 40 tonnes of gravel for the driveway;
1993 - Help with refurbishing inside the house in preparation for H.H. the Dalai Lama's visit;
1994 The planting of 1,331 trees, which was developed and supervised by a volunteer working with a team of volunteers;
1995 - The 1 tonne limestone statue of Shakyamuni Buddha placed on plinth in the garden. The planting of 1.331 trees in the meadows - funded by the Forestry Commision;
1997 - The creation of Shakyamuni Buddha House and OM MANI PADME HUNG path;
1999 -The starting of a new orchard, the 21st birthday celebration and the sending of a £900 donation to Drepung Loseling Monastery for Long Life Puja for Geshe-la;
2000 - The restarting of the Lam Rim Buddhist Centre newsletter, Mandala after 10 years absence;
2001 -The re-gravelling of the driveway with 60 tonnes of new gravel and the revival of the Prayer Path with 80 cubic metres of bark and chippings;
2002 -The excavating and building of the dry stone wall and surrounding areas of the Fire Puja site by a volunteer together with his team of 6 strong men;
2006 - The planting of the Buddha Grove with a collection of rhododendrons and camellias. The refurbishment of timbers for the steps on the Om Mani Padme Hung Prayer Path, this was initiated and completed by one man on retreat together with a volunteer;
2008 - The erection of a new Poly Tunnel for the Lam- Rim Vegetable Garden;
2009 -The erection of 6 Log Shelters Chateau Logs - all created from recycled wood from The Coachouse , (We needed to replace our tongue and groove ceilings) by volunteers Eric, Jan and many others;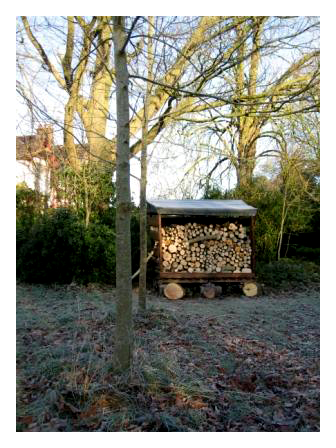 Getting involved...
We have many opportunities to offer in this tranquil peaceful environment, the perfect green gym - all you have to do is pick up a phone or
e-mail us
and we shall look forward to meeting you.