Welcome to Lam Rim Buddhist Centre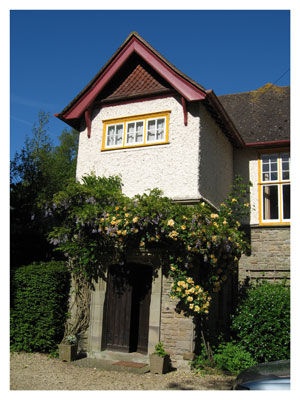 This site was last updated April 2015
Lam Rim Buddhist Centre is a registered charity no 326675 and is the founding centre for all of the
group of Lam Rim Buddhist Centres
We are a retreat centre located in the beautiful countryside on the Welsh/English borders in Monmouthshire.
We embrace Buddhist principles and values, while providing quality facilities, enabling people to experience more fulfilling ways of living within a peaceful and harmonious environment. Lam Rim Buddhist Centre is open to anybody who is interested in visiting.
Many apologies for the delay; but on March 5th Geshe Damcho-la underwent a successful cataract operation on his right eye. The left eye was successfully operated on during June 2011. Geshe Damcho-la will be resting until March 20th and will resume teaching on Sunday March 29th.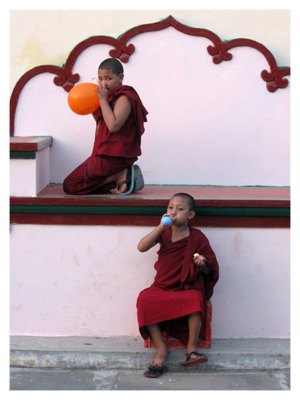 On December 21st Bill Wylie, gently passed away, and on February 6th David Morris swiftly passed away at home whilst watching the Six Nations Rugby Match. Wales v England - Wales was winning at the time. Geshe Damcho-la and the Lam Rim Community together with the monks at Gya Khatsang, Drepung Monastery are sending prayers for Bill & David's precious human rebirth by swift return. Our prayers of support and comfort go to Betty Wylie and to Ruth Morris and families for their sad loss.
Revised dates for Geshe-la's teachings. For more details Click Here
To view accommodation available and costs click here
Please support us - to donate online click here
Contact Details
The Co-ordinator
Lam Rim Buddhist Centre
Pentwyn Manor
Penrhos, Raglan
Usk, Monmouthshire
NP15 2LE
Tel: 44(0)1600 780383
To email click
here
Registered Charity No. 326675
Please support us - to donate online click here
You can also use the tabs at the top of the page to explore the website.






MOST OF THE PICTURES ON THIS WEBSITE HAVE BEEN TAKEN ON LOCATION AT LAM RIM BUDDHIST CENTRE.