Welcome to Lam Rim Buddhist Centre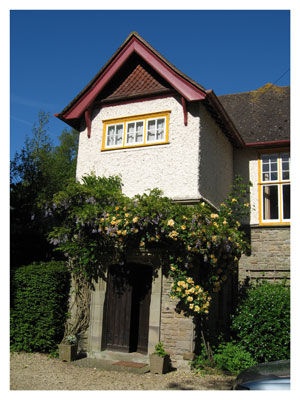 This site was last updated November 2014
Lam Rim Buddhist Centre is a registered charity no 326675 and is the founding centre for all of the
group of Lam Rim Buddhist Centres
We are a retreat centre located in the beautiful countryside on the Welsh/English borders in Monmouthshire.
We embrace Buddhist principles and values, while providing quality facilities, enabling people to experience more fulfilling ways of living within a peaceful and harmonious environment. Lam Rim Buddhist Centre is open to anybody who is interested in visiting.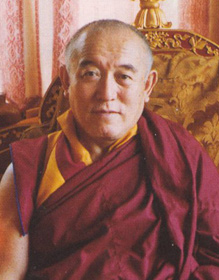 It is with great sadness that on Thursday 23rd October 2014 one of our Patrons, Khensur Denma Locho Rinpoche passed away at his home in McLeod Ganj , India, after a brief illness. He was 86 years old. Earlier in October Khensur Denma Locho Rinpoche and his brother had audience with His Holiness the Dalai Lama in Dharamsala, and received Blessings.
Khensur Denma Locho Rinpoche always showed great concern and kindness to Geshe Damcho-la and our Lam Rim Centers' communities when he visited UK and during our many visits to Drepung Loseling Monastery.over the years, Rinpoche would always welcome us, answer our questions and give us blessings.
When Geshe Damcho-la was very very ill at Gya Khangtsen, at Drepung Loseling Monastery in 2005 Khensur Denma Locho Rinpoche came to visit him. Rinpoche climbed 3 flights of steep steps to reach Geshe Damcho-la's room, it took great effort because of Rinpoche's own physical condition. After having given Geshe Damcho-la advice and blessings, Rinpoche then had to descend the steep steps. We were very concerned about Rinpoche's safety and placed a chair and a drink at the bottom of the stairs. Rinpoche then rested before walking back to his house. Such kindness, it was overwhelming. The sheer physical effort Rinpoche made to help Geshe Damcho-la was an amazing teaching to all of us who witnessed this great gentle Master at work. May Rinpoche quickly return to continue benefiting all living beings.
Sunday Lam Rim Teachings will resume on 14th September at 3.30pm – 4.30pm followed by a review class for discussion. For more details Click Here
To view accommodation available and costs click here
Please support us - to donate online click here
Contact Details
The Co-ordinator
Lam Rim Buddhist Centre
Pentwyn Manor
Penrhos, Raglan
Usk, Monmouthshire
NP15 2LE
Tel: 44(0)1600 780383
To email click
here
Registered Charity No. 326675
Please support us - to donate online click here
You can also use the tabs at the top of the page to explore the website.






MOST OF THE PICTURES ON THIS WEBSITE HAVE BEEN TAKEN ON LOCATION AT LAM RIM BUDDHIST CENTRE.